Victron | Blue Smart IP65 Battery Charger 230V
Regular price
$111.10 AUD
Sale price
$76.49 AUD
Unit price
per
Sale
Sold out
Description

Blue Smart IP65 Charger 230V

The Blue Smart IP65 Charger is the new professional battery charger with built-in Bluetooth. The Blue Smart IP65 Charger can be used on devices in your workshop and on motor vehicles, such as (classic) cars; motorbikes; boats and camper-vans.

 

Models: 

6V/12V 1.1A, 12V 4/5/7/10/15/25A, 24V 5/8/13A
Share
View full details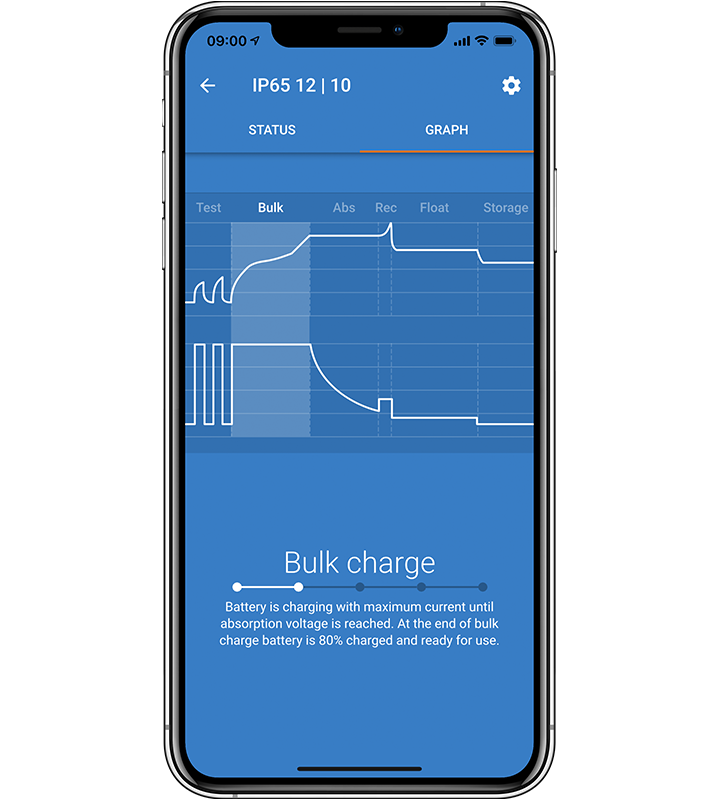 Blue Smart IP65 12/15
Gets the boat batteries back to 100% after a long fishing trip. Gets the Caravan Batteries to 100% before heading off on a trip.
Have also used to recover my old marine battery. Went from the red light of death, back to a solid green light holding 13.45v 👌
This product paid for itself in the first week just by recovering a $280 battery. 10/10 would recommend to family and friends.
Recently purchased the blue smart charger ip65 12 volt 15 amp
All I can say is why haven't I come across this charger sooner I have multiple battery charges but this by far has been one of the easiest and most reasonably priced charges I have come across ...I Highly recommend this brand
Victron battery charger
Great charger, easy to use and app is fantastic.
Finally!
Yes, finally a charger that 1. Works properly, and 2. Operates as per the instructions states it does.
This charger is awesome. After trying another brand Bluetooth charger that just didn't work I bit the bullet and got this. It's built like a tank and has a substantial heft when you pick it up. It oozes quality and the Bluetooth app ( I tried Android and iOS) works flawlessly with no connection flakiness like others Highly Recommended. Charged my battery quickly and without fuss. Checked progress on the app, all good!
Quality products
It is not worth, trusting your expensive solar battery to anything but the best quality battery charger. all Victron products or of the highest quality.